personal blog
twitter
facebook
theme by:
dek
powered by:
tumblr
Gorgon City // Used To Be Real [Feat. Yasmin]
It's been a while since we've heard the gorgeous voice of Yasmin. It's also been a while since we've heard from me, but I'm not gorgeous so we'll get round to that some other time.
Gorgon City is the collaborative project between Foamo and Rack n Ruin, and it seems like they're gelling together pretty well if their set on Radio 1's Diplo & Friends show is anything to go by.
"Used To Be Real" is a track they premiered on the aforementioned show. I'm not sure if it's going to be a single or not, but if either Foamo or Rack n Ruin end up reading this, please release it. Yasmin sounds like one of those cool mid-90s dance vocalists on the bass heavy, throwback tune. Everything from the production to the melody is irresistible, plus it's nice to hear Yasmin again.
David Stewart // Incredible [Feat. Yasmin]
I haven't been posting much for the past month, sorry about that. I'm trying to revise for my exams, but that's not going very well either - oh well. I'm going to be on here even less this month, but I'll try and set up a queue so that the site isn't too barren. Then I'll be back in full swing on June 15, once my Media Studies exam is over and posting loads of music. So if you're another one who's thinking of pressing the unfollow button, please think twice. Amazing things are coming. Maybe not, but still, you get the point, right?
Here's some new music to fill that empty space that currently exists on my tumblr. It's by British singer-songwriter David Stewart, who just so happens to be a guitarist for everyone's tweeter - Example. His 'Late Night Viewing' EP is very good. There's a lot of downtempo R&B stuff, mixed in with some Hip-Hop influenced stuff too. But while tracks such as the Example accompanied "Run The World" have a distinct British feel, a few of the tracks have that sound which has clearly been influenced by the likes of Frank Ocean and The Weeknd. Mixed in with UK urban sounds and a little pop at times, that's a pretty combination if you ask me. But you didn't ask me, so that doesn't really matter.
"Incredible" is my initial favourite off the mixtape. Mostly because it features the wordscannotdescribehowamazingsheis Yasmin, but also because it's a really good track as well. With a slow bass groove complete with a nice piano riff and subtle strings, this one's a bit of a sensual number. "Incredible" doesn't really have a hook, which gives it that understated feel that made Usher's "Scream" "Climax" so good. The song builds up bit by bit until you realise you're at the chorus - and it's sounds so right.
David and Yasmin's voices blend really well together. There's a want in their voices, yet they remain calm as ever on the verses. I love how soothing that makes the track. If you want to hear more go and check out David Stewart's mixtape. It's pretty good, and most of all it's available for free right here. No paypal mess here.
Mikill Pane // Paper Princess [Feat. Yasmin]
Hackney rapper Mikill Pane has been building up some attention after featuring on Ed Sheeran's "Little Lady" and releasing two EPs onto Itunes in the past year. He's now back with collaborations EP "You Guessed It", which includes features from Ed Sheeran, Example and young, fresh talent Katie Price.
The song that immediately caught my attention was "Paper Princess", which features none other than the fantastically superamazing Yasmin. The singer's voice provids a soft chorus against Mikill's heavy verses, which deal with becoming so obsessed with a woman that he's never met, that he photoshops photos of him with her. Of course that's completely unrelatable, as I can't imagine anyone who could ever become totally obsessed with Yasmin, but it's a very good song nontheless.
I haven't heard the rest of the EP yet, but if this dark midtempo's anything to go buy then it should be pretty impressive to say the least. It's available for free off SBTV, so click here and hit the download button for temporary happiness.
Yasmin // Finally [Kings Of Tomorrow Cover]
A while ago I read an article in which Yasmin stated she was going to do a rendition of this song. I wasn't expecting her to put a cover on her debut album, and asked on twitter if it was for her acoustic sessions. She told me it was, and I have been waiting ever since to hear her spin on this house classic from 2000.
"Finally" is Yasmin's favourite house record of all time, so there's no doubt that she has put her heart and soul into the song. With just a rich piano and an acoustic guitar to back her up, the purity in Yasmin's vocals shines, as she expresses shades of both pain and joy in her vocal tone. The song ends on a poignant note, with simply Yasmin's voice against a piano as she sings "and now I know paradise". Beautiful.
It's great to hear house music with meaningful lyrics. I'm praying the current 'put your hands up in the air/dance on the tables/drink to the sun comes up' craze stops, as I'm sick of the likes of [insert name here] releasing the same meaningless urban/pop influenced dance music. Yasmin's penchant for dub & drum 'n' bass will hopefully mean that there will be a few dance gems on her upcoming debut album, as she's a perfectionist who always never puts out a track without meaning and relate-ability. And she's even more amazing because she put this track up as a free download on her soundcloud right here.
oh how I love my DJ Fresh + Rita Ora & Yasmin vinyls. plus my signed Maverick Sabre CD <3
Yasmin // Suicide
Poor Yasmin can't catch a break with all these leaks. With her album sampler and "Holding On" having leaked on top of a whole bunch of songs she's performed, it seems that we've already heard half of the Scottish singer's upcoming debut album before its release this summer.
And to make things worse I just came across another leaked track which has been floating about the internet for a few weeks. I suspect this is from the same acoustic session she performed "American Wedding" and "5 Minutes" at, so hopefully the fact that this isn't the studio version should lesson the blow. Nevertheless, we're still getting to hear another great song from Yasmin, who's debut album should be a corker from what we've heard so far.
This acoustic led track is more along the lines of "5 Minutes" than the rest of Yasmin's work. It's a catchy mid-tempo with an emotional chorus and hard hitting lyrics, in which Yasmin contemplates suicide just so she can have someone by her side. There's plenty of medical metaphors in there, making the track quite similar to the beautiful "999" lyrically. Yasmin's tone is gorgeous throughout the track, as she lets us see an altogether more delicate side to her personality on "Suicide".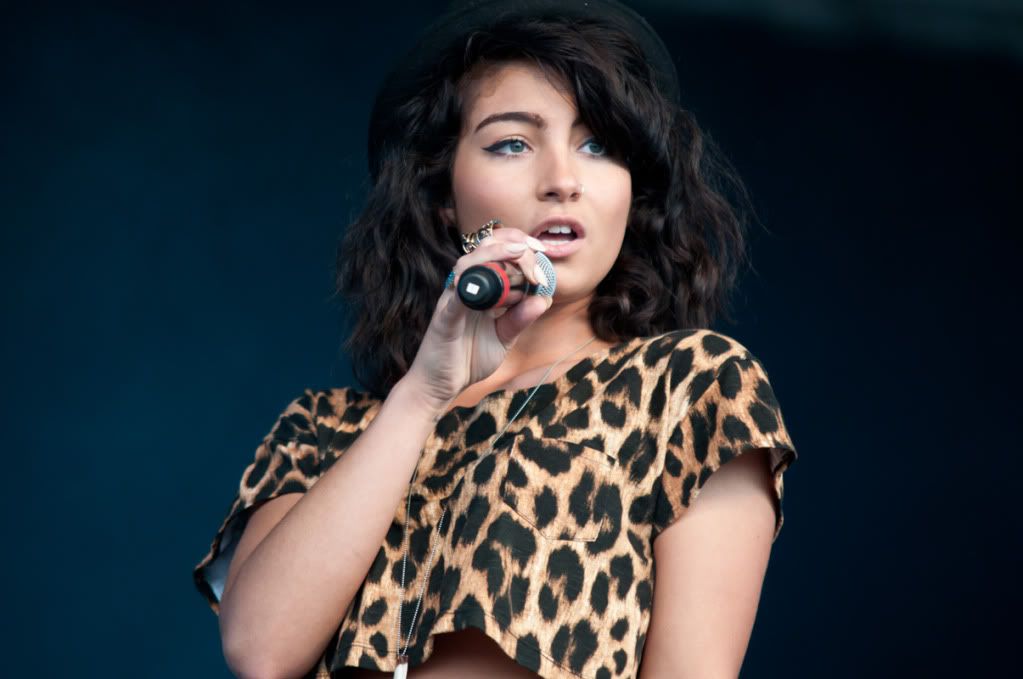 Yasmin // Light Up (The World) [Benny Page Remix]
Yasmin's amazing new single "Light Up (The World)" (check out the original version here) isn't doing quite as good as it deserves to be. Sitting 36 places lower than it should in the midweeks, you should all go and download the EP off Itunes, which I'll plug right here.
On that EP there are 3 brilliant remixes and two edits of the original song. Aside from the original edit in all of its five minutes of glory, my favourite of the remixes would have to be the Benny Page one. Still keeping the song's dub sound, the DJ has turned up the drum 'n' bass up another five notches or so on the remix. There's so much extra energy on this version, not that it was needed. So turn up your volume, put on your headphones and enjoy. Did I mention that the song was available to buy on Itunes?