personal blog
twitter
facebook
theme by:
dek
powered by:
tumblr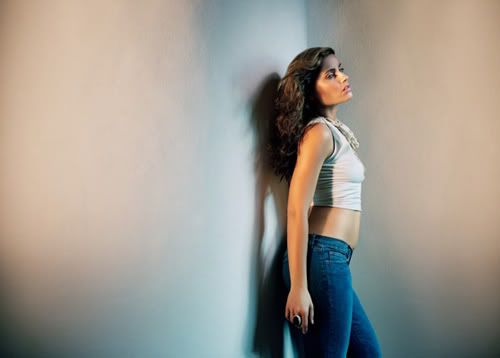 Nelly Furtado // Big Hoops (Bigger The Better)
It's been six years since the juggernaut that was "Loose". That's a long time in the music industry, but finally Nelly's coming back with upcoming album "The Spirit Indestructible". Sure there's been a Spanish album, a Greatest Hits with some dreary new songs and some features, but this is what we've really been waiting for from Ms Furtado - the big follow up.
And she's come back with a song about hooped earrings. The bigger they are the cooler you are - but of course you already knew that, right? However I take it you didn't know that everytime a guy passes by Nelly she says "no diggity no doubt". Well it's true, that's what she says. Fun lyrics like that save this from being a 'heels so high, drink in the air, let's go yeah yeah yeah' type song. But Nelly's never been like that, so I never expected it from her.
Furthermore the sound of "Big Hoops" definitely separates Nelly from her peers. Instead of doing the normal comeback thing and teaming up with Pitbull on a four to the floor RedOne clone, Nelly's teamed up with the genius that is Rodney Jerkins to create a quirky urban jam. Darkchild has done his thing on the beat, with heavy drums and an undercurrent of synths proving that bigger is better in the end. This urban-jungle sound may be a bit too harsh for radio, but it's a perfect progression from Nelly's Timbaland sound back in 2006.
And just when you thought this comeback was near enough perfect, the last 30 seconds of the song comes in. You thought it was over? No. On top of the countless choruses and hooks there's a mental drum 'n' bass breakdown, before some Matrix slow-mo ish. It's crazy. My only complaint is that Nelly's vocals sound like a chipmunk take some getting used to in places, but apart from that Nelly's touched the sky with her return.