personal blog
twitter
facebook
theme by:
dek
powered by:
tumblr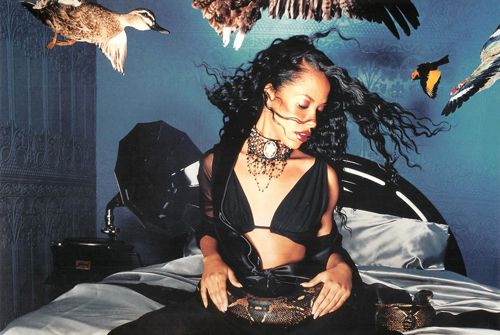 Aaliyah // Quit Hatin'
Despite Drake acting like an idiot by putting a Chris Brown diss in a posthumous release, 'Enough Said' was one of my favourite tracks of 2012. Aaliyah's "came too far to give up, gotta try" riff helped to remind me what I love so much about her music, easily meriting the release of some new material. Her effortless, haunting vocals sounded sublime on top of a sparse instrumental and left me begging for more unreleased material.
'Quit Hatin' isn't technically new as there's been a low quality version of the Knotch & Dre Sinatra track floating about the net for years; but bar some slight tagging we've now got it in all of it's high quality glory. You can hear the yearning in Aaliyah's voice now, as she pleads with her friends to quit hating on her man, whom she loves despite the fact that she knows he's nothing but bad for her.
Cascading snares form the basis of the instrumental, which sounds tense thanks to an off-kilter piano riff and some unnerving sirens in the background. Combined with slow, aching synths, this is another atmospheric Aaliyah track which reminds us just how much she's missed in today's music industry.